Interior design is an art. And as with any art, trends change over time. Here are a few of our favorite design trends for 2021.
3D Tiles
Tile is a staple in design, useful for floors, walls, backsplashes, and showers. Most tiles are flat, but there has been a recent rise in the popularity of 3D tiles. These tiles lend texture and depth to the surfaces they cover, adding style and flair to a room.

Color pops in cabinets
Adding a pop of color to a kitchen is becoming increasingly popular. One way to accomplish this is by choosing one color for the cabinets above the counter and another below. We also see homeowners choosing to stick with one color for cabinets and another for their island. Both of these options add dimension, style, and color.
Wallpaper
Wallpaper is making a big comeback in the world of interior design. There are many styles, from subtle and reserved, to bold and bright. Most people choose wallpaper as a statement piece in a large room or to add life and fun to a small space such as a powder room or bathroom.

Warm tones
Greys and other cool colors have been dominant in the past few years, but warm colors are becoming more and more popular. Warm colors are great for bringing that cozy "Hygge" feel to a room that many homeowners are seeking as they spend more time at home.
Black & Gold Accents
Many homeowners are choosing hardware and fixtures that make a bold statement. Black and gold have become popular colors for lighting, plumbing fixtures, and cabinet hardware. This is a simple and practical way to add style and dimension to a room.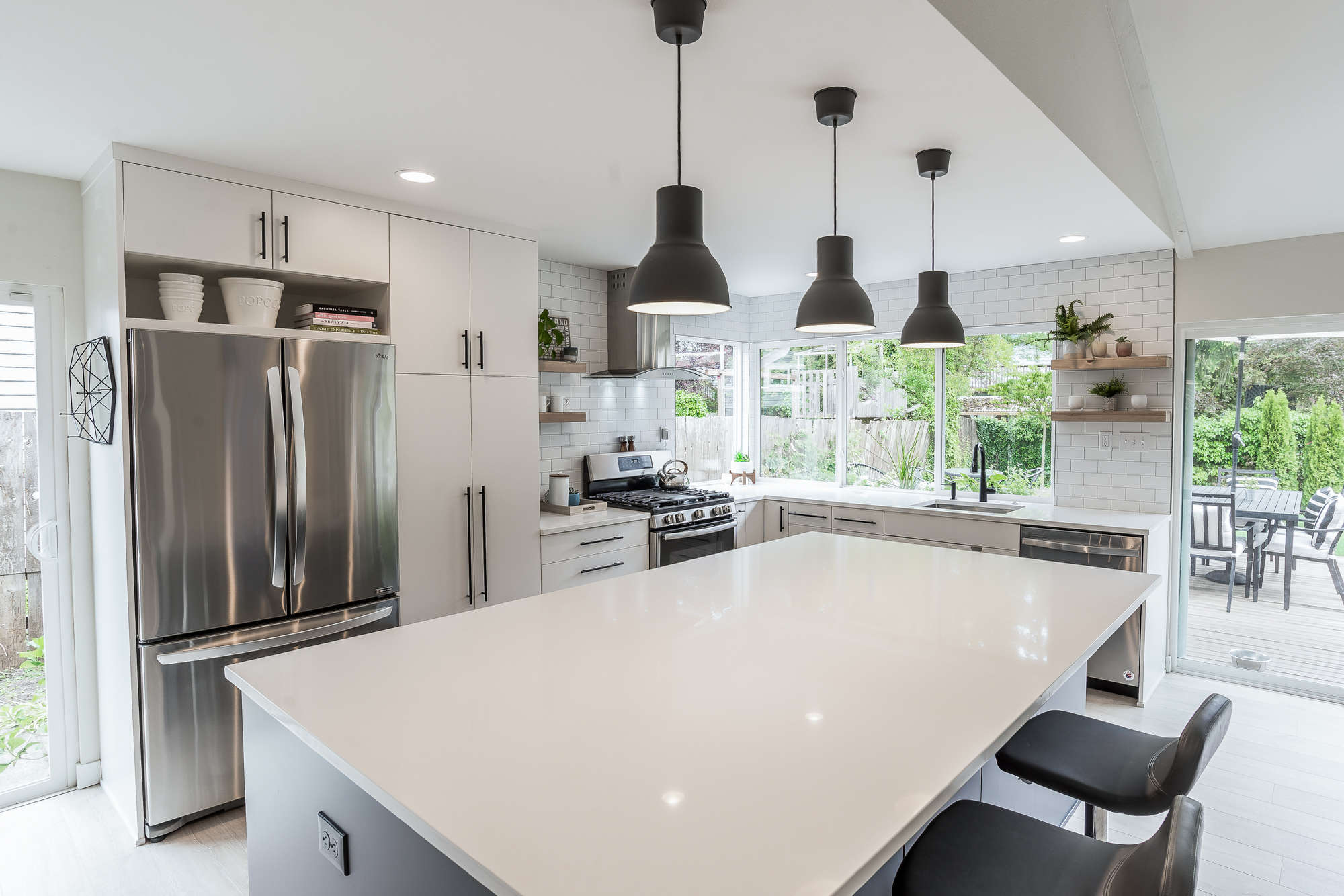 Whatever design elements you choose, it's always important to be true to your style and your family's needs. Our team of experienced designers is always ready to help, ensuring that you are informed and empowered to make the best choice for your home.
Ready to update your home with a remodel or addition?